Does this bring in money or votes? Newsletter 9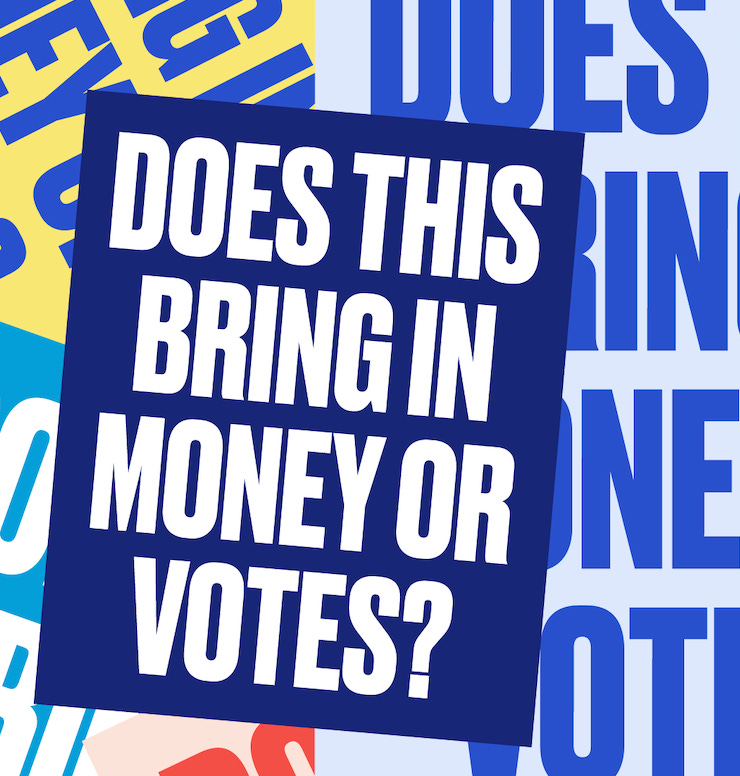 Heyo! I'm Jose, the DNC's email director and resident crop top enthusiast, and I'm here to bring you the 9th edition of the DNC Mobilization Team's newsletter, "Does this bring in money or votes?" 
Today, we're covering what can be (but doesn't have to be!) one of the most frustrating aspects of managing an online fundraising program: Email deliverability.  
Feature: 
As the DNC's email director, I focus a lot on deliverability -- or whether our emails are landing in supporters' inboxes, spam folders, or are getting blocked altogether. 
To ensure inbox placement, email marketers work to cultivate a good sender reputation with email service providers (ESPs; think Gmail, Yahoo!, Microsoft, etc.). Each provider has its own formula for determining sender reputation, but they all come down to this: Don't act like a spammer. 
Like flossing, managing your deliverability is tedious, unsexy, and ungratifying in the short term. But practice it daily, and you'll be amazed at the results -- your (teeth) emails, and the results you're optimizing for, will be stronger than ever. 
What we've achieved
While the DNC has been prioritizing deliverability for years, that work has taken on a renewed focus as we've migrated our program onto the Action Network toolset and new dedicated IPs. 
That additional work has ~quite literally~ paid off. Specifically, we're:
Raising more money with fewer emails. More emails landing in inboxes means more folks opening, clicking, and donating. As of April 2020, we've sent 10% fewer emails YTD compared to 2016 -- and we've still managed to grow revenue by 296%. 

Maintaining a strong open rate amid tremendous list growth. Since in-housing our ads program in 2019, we've majorly scaled up online acquisition, spending about as much this cycle as we did 2013 - 2018 combined. Yet our open rate has held strong at 19%, defying the conventional wisdom that your open rate necessarily goes down as your list grows.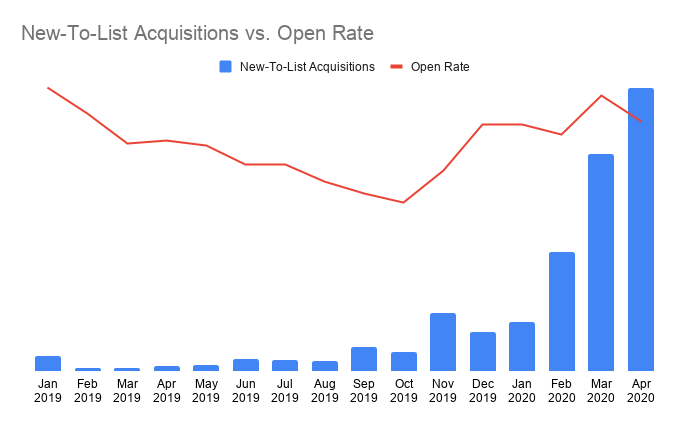 Leveraging good deliverability to grow our list. We now regularly email our "inactive" supporters in key moments -- and because we've built a strong sender reputation, those emails 1) actually land in supporters' inboxes and 2) don't affect the performance of our day-to-day emails. Over 6% of our grassroots fundraising revenue YTD has come from supporters reactivated in 2020; meanwhile, a third of our total reactivated supporters have stayed on our active file.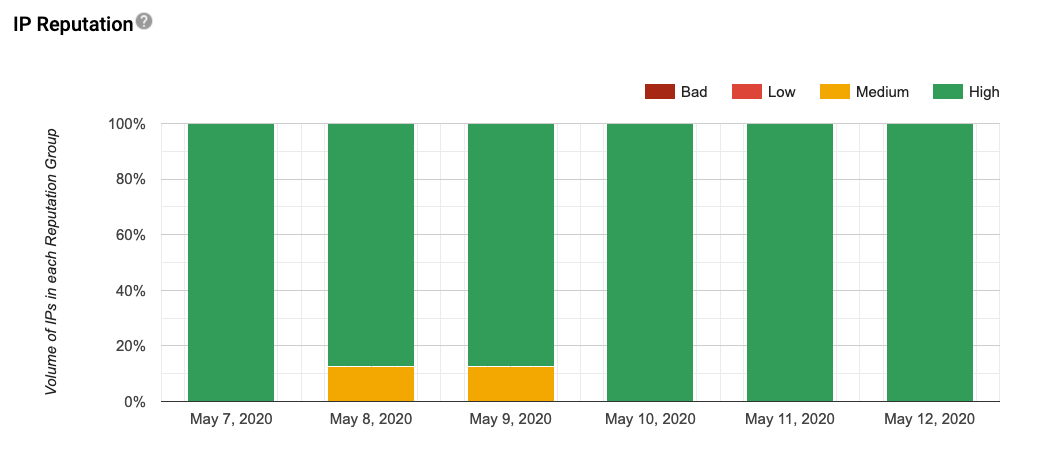 How we do it
Since 2018, the DNC has partnered with the good folks at ReturnPath to get a 360-degree view of our program's deliverability. Through their platform, we can track inbox placement across ESPs, isolate problem sends, locate any block lists we're on, and more.
The ReturnPath team helps us interpret this data, as well as data from ESP-specific tools like Google Postmaster, into actionable steps to improve deliverability across the board.
What we've learned 
Here are a few things we've learned in the time we've spent improving our sender reputation and inbox placement*:
*Standard disclaimer: Every program and audience is different. What worked (or didn't) for us may not be the same for you!
There's no shortcut to a good reputation. If there's a shortcut to improving reputation, we've tried it. Soliciting direct replies from supporters over email? Texting supporters asking them to mark our emails as 'Not Spam'? Effective in theory, but nothing's moved the needle like tightening the window for what we consider to be an active supporter -- advice every emailer has heard dozens of times. 
Speaking of tightening your actives window... Conventional wisdom says your definition of an active supporter should start at anyone who's engaged with your email in the last 9 - 12 months. We've found our ideal window to be much, much narrower than that. 
For us, "active" isn't one-size-fits all. More than just relying on open activity, we weigh a multitude of factors -- including email service provider, last engagement type, and even their acquisition source -- when deciding whether a supporter is active or not.
Finally, it's worth mentioning how the larger changes we've made to our online program this cycle have made it easier to improve our deliverability. 
By in-housing our ads program, we've established a near-instant feedback loop that informs how we balance acquisition, deliverability, and return on investment. Similarly, migrating our email program to Action Network has allowed us to be far more nimble in responding to deliverability problems.
In conclusion: Good deliverability has been critical to our online fundraising strategy this cycle. As we get closer to November, it'll get even more important that we have the ability to reach supporters as soon as they're ready to tune back into politics. Strong deliverability is the key to doing just that. 
Job opportunities: 
Our friends at Biden For President are hiring! Check it out and apply today.
🧵Thread we think you should read (and retweet) 🧵
🆕
IWillVote.com
is now ready to support absentee ballot / voting by mail application requests for June 2nd primary elections! Delaware, DC, Indiana, Maryland, Montana, New Mexico, Pennsylvania, Rhode Island, South Dakota --> visit:
IWillVote.com
Closing:
Thanks for reading this edition of the DNC Mobilization team newsletter! If you found it helpful, why not forward it to a friend or two? 
And remember, if you ever want to see firsthand the emails my team sends out every day (they're pretty great, if I do say so myself), you can sign up for them here.
Until next time,
Jose